Global B2B Online Booking System Powering Global Travel Content to Travel Partners
The journey to design travel was started in the year 1999 with a small but dynamic team, as an outbound tour operator offering short haul destinations. Since our launch in 1999, we have delivered exceptional financial results and continues to grow as the leading travel wholesaler globally, purely on the basis of innovation and excellent service delivery.
RezLive.com is an award winning B2B global reservation system offering accommodation, sightseeing and transfer services to our travel partners across the globe. The system provides access to over 250,000+ hotel and apartment rooms worldwide, more than 45,000+ sightseeing attractions and private transfer in over 900 cities, exclusively to professionals within the tourism sector: travel agents, tour operators and wholesale travel companies, with large allotments and instant online confirmation.
RezLive.com, launched by Travel Designer Group in 2007 to facilitate travel partners to find and book Hotels, Apartments, Sightseeings and Transfers under one window interface, has been consistently providing the best and biggest inventory to the travel partners, by contracting with hotel chains and hotels across the globe and also by sourcing them through multiple suppliers we work with.
Our travel partners trust us to deliver and support them 365 days because of our vast experience, local market understanding, and healthy relationship with suppliers and hotel-chains.
We are focused on driving business for our partners while enriching their booking experience with us. Well known for its innovations, global reach, reputation, trustworthiness, competitiveness, advanced technology and booking interface – RezLive.com connects travel wholesalers, online travel agents, tour operators and DMC's to the vast portfolio of global travel content.
Other Leading Global Brands of Travel Designer Group:

A global Travel Network providing access to the extensive global content & excellent negotiated rates to travel professionals worldwide. XMLHUB enables Online Travel Agencies and Travel Suppliers access to XMLHUB's global travel content via XML interface for integration into their travel reservation system or travel website, without connecting any of XMLHUB's traditional travel booking websites.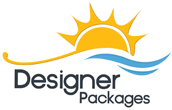 Designer Packages is one of its kind product of Travel Designer Group, which suffices all your offline package related needs from leisure to business for UAE and Thailand, with an incomparable experience that our travel partners could rely on. We fulfil all the needs of our travel partners through an enthusiastic team determined to accomplish the vision of becoming a leading outbound product by providing high class travel services with competitive pricing through outstanding commitment and leadership. Click here to know more.

Designer Indya is an inbound initiative by Travel Designer Group which offers you a hassle free luxury travel experience to India. Designer Indya is the first choice of travelers, from Kashmir to Kanyakumari, which excels in satisfying the needs of our Travel Partners with our exceptional and unmatchable services. Click here to know more.

RezLive (Thailand) is the first choice of our travel partners wanting to offer the very best experiences in Thailand to their clients. RezLive(Thailand) excels in satisfying the Thailand related needs of our travel partners with our exceptional and unmatchable services. Click here to know more.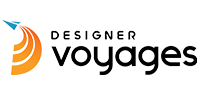 Designer Voyages is wholly dedicated towards catering the agents with inbound tours and packages to UAE. With our own Set up and international headquarters in Dubai, we will be providing customized and one on one services to the agents who can book UAE with confidence. Click here to know more.
We're looking forward to work with you for mutual benefits.